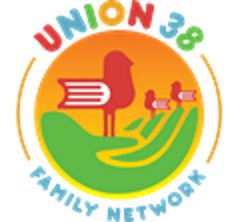 Welcome families and community members!
Thank you for your interest in the Union #38 Family Network.
Please check out our local libraries and museums!
Welcome to the Union 38 Family Network
We are the Union 38 Family Network / Frontier Regional CFCE Program.
We are the Union 38 Family Network and help families with:
-Child development information
-Transition information and support
-Family assistance
-Timely support in periods of family crisis
-High quality, specific, and up-to-date information on early education and care programs and referrals
-Family literacy and school readiness
-Family and community events
-Parent leadership opportunities
-Information about community resources that support you as your child's first teacher
Please contact us at (413) 362-9145 with any questions or concerns about our program.
Family Resources and Information
Early Literacy links
ABCya! – This website has fun educational games for young children to older elementary grades.
STARFALL – This site has free phonics games and ebooks for young children.
PBS.org – This site has parenting tips, interactive educational games and much, much, more!
Storyline On-Line – The Screen Actors Guild Foundation is proud to bring you Storyline Online, an on-line streaming video program featuring SAG members reading childrens books aloud! Each book includes accompanying activities and lesson ideas.
KidHealth.org – Toddler time reading.